Expertise · Guarantee · Quality
Number #1 Covering
Fabric Manufacturer
ISO9001:2015
Certified Company
Request a Quote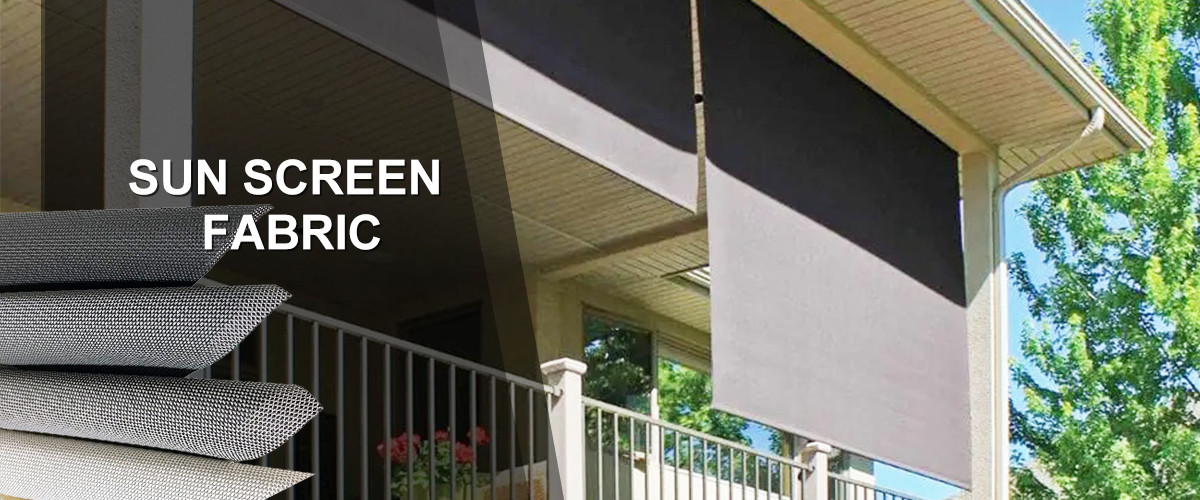 Sunscreen fabrics offers maximum transparency with a high degree of glare protection. The knit fabric in different colors with a mesh like look features. This sunscreen fabric reduces heat ingress; contributing and boosting the ambience and comfort in a room. which ensures that the fabric reflects sun light and thus prevents a build of heat between curtain and glass, for instance in hotel or multimedia interiors, provide simultaneously privacy, glare, heat and Uv-protection at the window.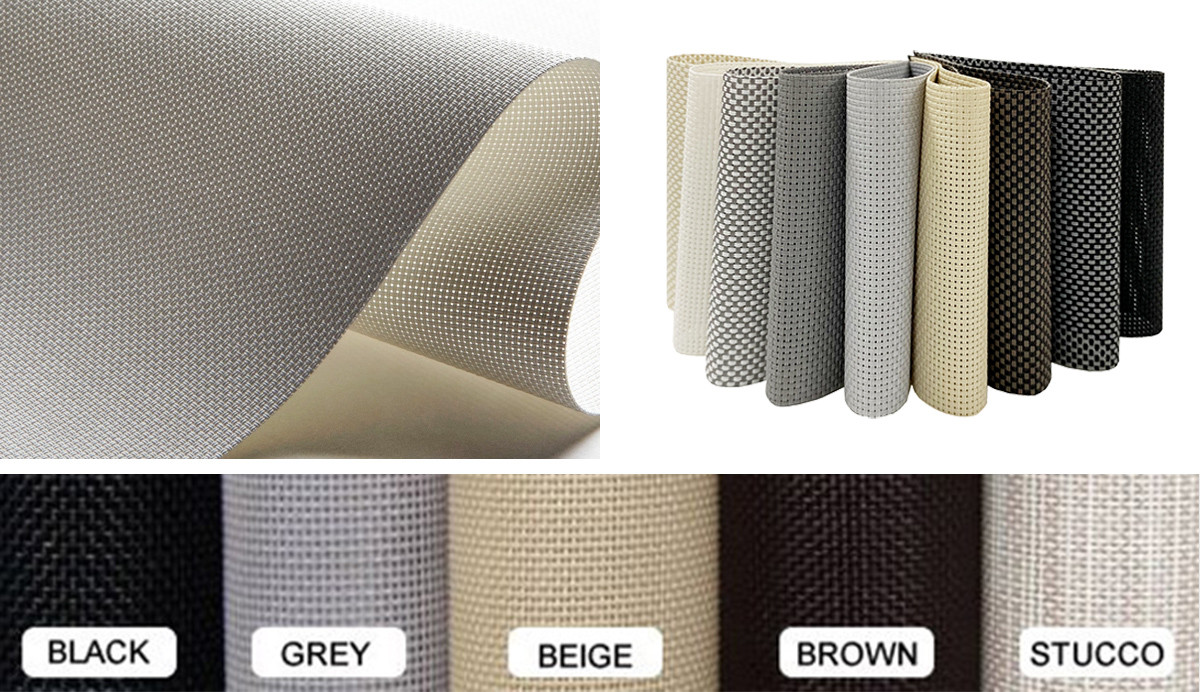 Sun screen material is made of polyester yarn and PVC, which is widely used in blocking out the harmful elements of strong shining sunlight and ultraviolet ray, and performs perfect in the sun-shading field. It is a versatile solution for all who want to enjoy the outdoors without risking too much sun and heat exposure. The innovative, breathable fabric will allow heat to escape while cooling the area, reducing temperatures up to l5 degrees. Sunscreen material come in an exclusive range of sun control fabrics including sunscreen, translucent, and block out. The sun screen material create a cool and comfortable private haven outdoors for entertaining family and friends with the roller blinds. Addit to your deck, patio or porch to filter light while you enjoy the sun's natural warmth. Transparent sunscreen fabric incorporates high tensile strength and heat resistance. Woven with a polyester core this fabric is flame resistant, dimensionally stable and ecologically friendly.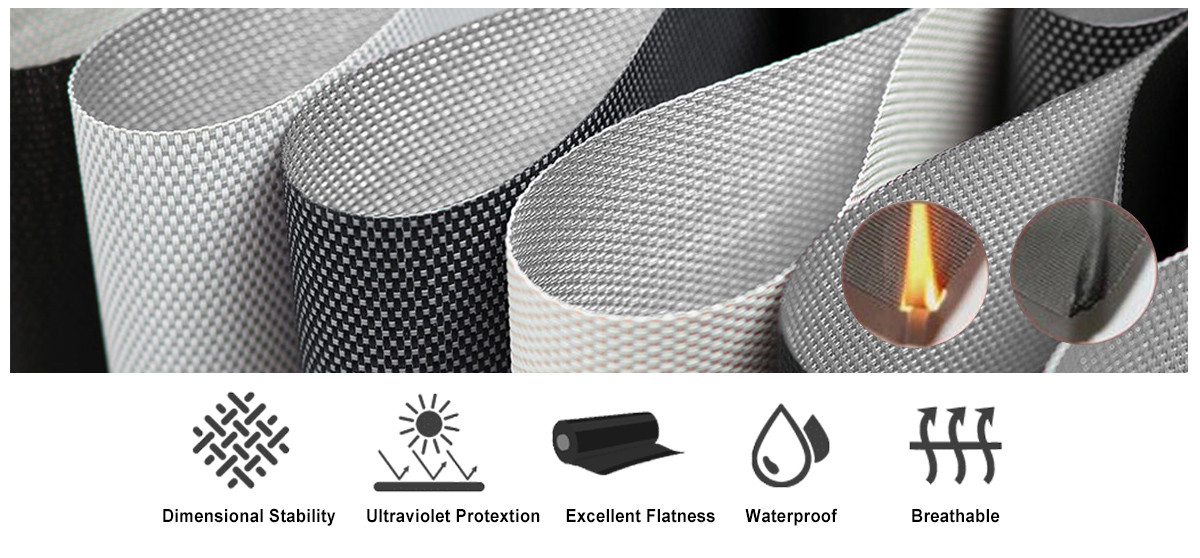 Sun Screen Fabric have below Features:
- 100% brand new green healthy polyester & PVC (additive) material.
- Fabric neat, tight & dimensionally stable, curling selvedge problems.
- Soft, fire-resistant & colorfastness. Will not go fading or changing colors.
- Strips absolutely straight, make the fabric perfect, the strips will not go in weave.
- Low defects rates and every inch of fabric you buy is all perfect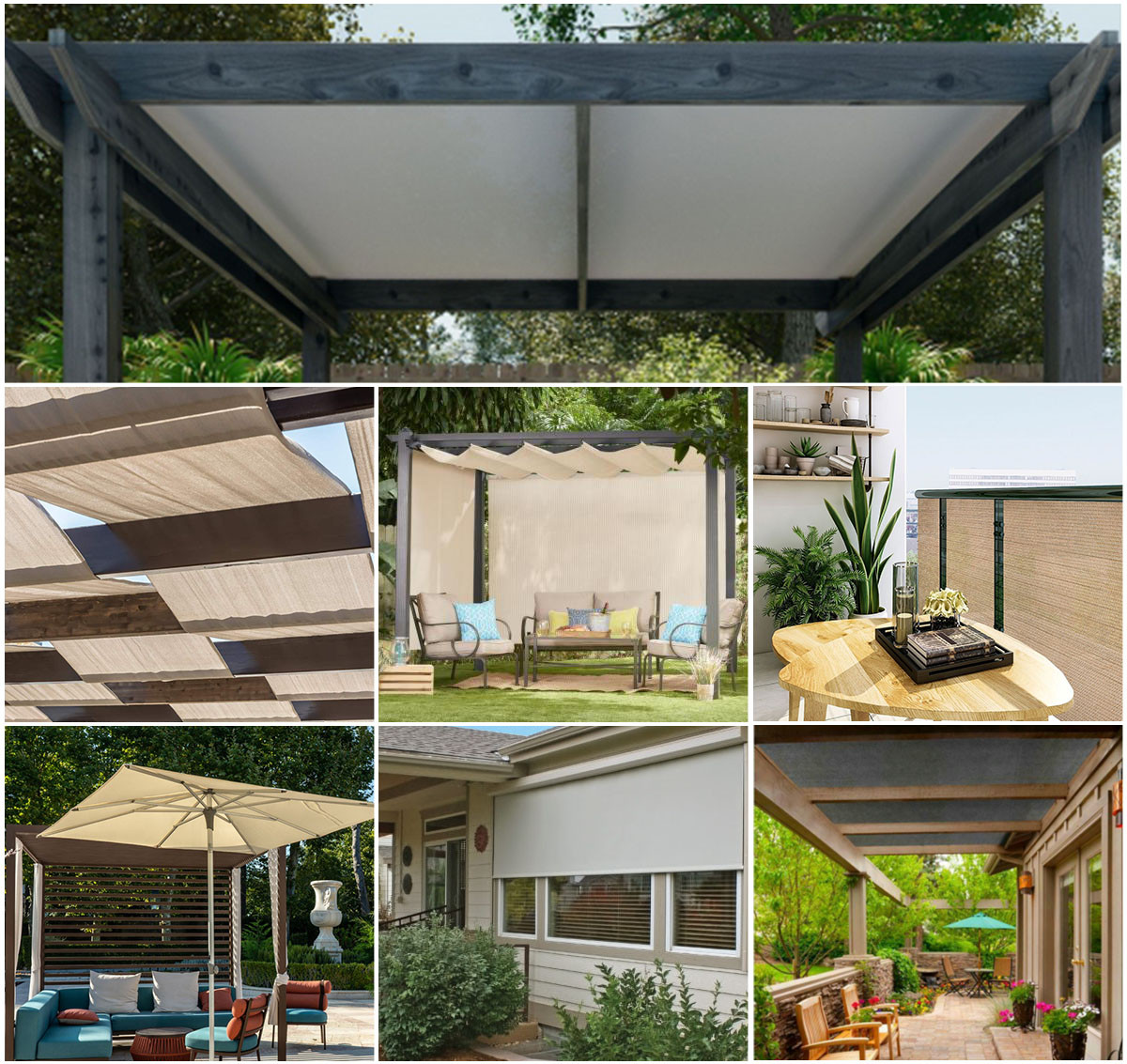 Sun Screen Fabric can be sued for the below applications:
- Patio Roll-ups Shades
- Door Screens
- Patio Enclosures
- Awnings
- Roman Shades
- Decoration and partition
Sign Up to Get Latest Updates
Contact us
Office: No. 6, Cuiling Road, Qingdao, Shandong, China
Factory: Qingdao · Weihai · Binzhou · Tai'an
+86-532-88915029
Send Email to us