Heavy Duty Woven Polypropylene Geotextile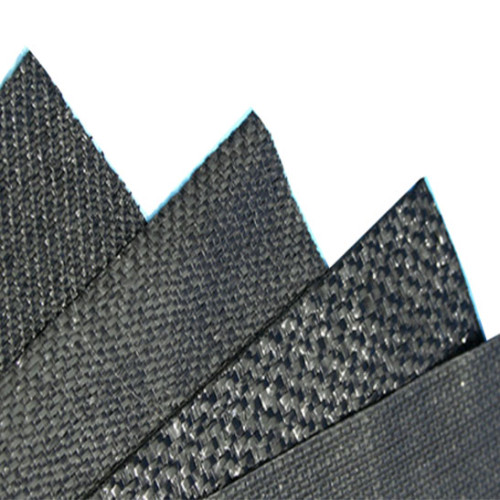 | | |
| --- | --- |
| Categories | PE/PP Woven Fabric |
| Album | View larger image |
| Brand | Taimei Tarpaulin |
| Model | WF-P013 |
| Material | Polypropylene |
| Color | Black, White, Milky |
| Density | 8x8 to 12x12 |
| Yarn | 1000D to 2000D |
| Application | Geotextile |
| Update Time | 2021-03-08 |
Introduction

Woven geotextiles help stabilize the ground, minimize rutting and prevent intermixing of the aggregate with the soft soils below. If you plan on constructing a road with areas of soft soil or poor subgrade, it is always a good idea to strengthen the subbase and base to prolong the life of the gravel surface or paved road.  In some instances it will also reduce the requirements for additional aggregate. This geotextile can be used in many applications including parking lots, roads and more. These textiles have been used for decades in civil applications.

Woven geotextiles are placed between the aggregate and the subgrade to stabilize the soil, preserve the aggregate and reinforce the surrounding soil. This fabric is used on heavy haul routes in the oil field, RV parking and used in many railway applications.

All our heavy duty pp woven fabric products are manufactured on Sulzer Looms and edges are tucked in to provide superior quality and strength. Materials are not made on circular looms which typically lack in consistency for heavy duty PP fabric.
Material:
 

 

PPHV 200

PPHV 315


Property

Test Procedure (ASTM)

Imperial

Metric

Imperial

Metric

Mechanical

Grab Tensile (MD/CD)

 

D4632

200 lbs

890 N

315 lbs

1400 N

Elongation (%) (MD/CD)

 

D4632

15

15

15

15

Trapezoid Tear

 

D4533

90 lbs

400 N

120 lbs

533 N

CBR Puncture Strength

 

D6241

700 lbs

3120 N

1000 lbs

4450 N

Weight

 

D5261

4 oz/yd2

145 g/m2

6.3 oz/yd2

214 g/m2

Mullen Burst

 

D3786

450 psi

3103 kPa

520 psi

4019 kPa

Hydraulic

AOS

 

D4751

40 Sieve

425 Microns

40 Sieve

425 Microns

Permittivity (sec-1)

 

D4491

0.05

0.05

0.05

0.05

Water Flow

 

D4491

5 gpm/ft2

203 L/min/m2

4 gpm/ft2

163 L/min/m2

Endurance

UV Resistance (500 hrs)

 

D4355

70

70

70

70

Packaging

Roll Size (approx)

 

 

15' X 360'

4.6 m X 110 m

15' X 300'

4.6 m X 92 m

 

 

 

17.5'X309'

5.33 m X 94 m

17.5'X309'

5.33 m X 94 m

Roll Weight

 

 

175 lbs

80 kg

220 lbs

100 kg

 
 
 
 
 
 
 
 
 
 
 
Colors Available:
Downloads:
Applications:
The complexity of technical fabrics as well as their diverse application

The complexity of technical fabrics as well as their diverse application

The complexity of technical fabrics as well as their diverse application
Sign Up to Get Latest Updates
Contact us
Office: No. 6, Cuiling Road, Qingdao, Shandong, China
Factory: Qingdao · Weihai · Binzhou · Tai'an
Phone: +86 13210148150
Send Email to us