Expertise · Guarantee · Quality
Number #1 Covering
Fabric Manufacturer
ISO9001:2015
Certified Company
Request a Quote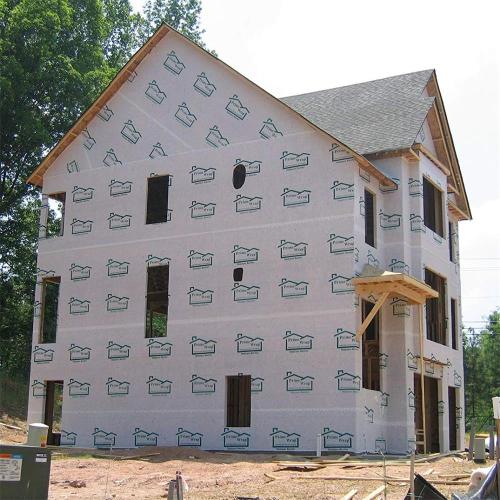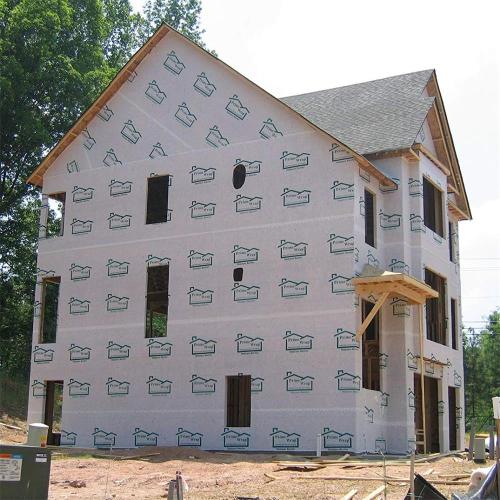 House Wrap
| | |
| --- | --- |
| Categories | Jobsite Protection |
| Brand | TAIMEI Tarpaulin Shade Fabric Manufacturer |
| Update Time | Dec 9,2023 |
Construction

House Wrap can contribute to improved building durability by helping to protect homes against damaging wind and rain that can penetrate the exterior cladding. Can also reduce home energy bills by controlling air flow and water intrusion, which helps insulation work better, allowing the HVAC system to work more efficiently. It's a house wrap engineered to keep homes cool in the summer, warm in the winter, and dry all year round.
Advantage:
Help prevent these things by protecting the structure and surface of your house from moisture damage.
Helps ease the burden on the part of your home conditioning system, helps you save energy, and lower your utility bills.
Blocks water from passing through the structure but lets water vapor seep inside.
Allows moist humid air to break out from the inside while keeping liquid water off the interior of the home.
For more detail, send us an inquiry below:
Just Fill ln The Form Below And We Will Response To You Within 12 Hours
Sign Up to Get Latest Updates
Contact us
Office: No. 6, Cuiling Road, Qingdao, Shandong, China
Factory: Qingdao · Weihai · Binzhou · Tai'an
+86-532-88915029
Send Email to us