PVC-Coated Polyester Fabric Product Guide
PVC-coated polyester is 100% polyester with a smooth poly-vinyl chloride coating on the back and a subtle texture on the front. It can be used for things like luggage, bags, cases, and protective coverings. This polyester is waterproof and does not fray, rip, or tear, making it strong and durable for all types of applications. It comes in different colors, prints, and weights ranging from 5.5 to 10.5 ounces.
PVC polyester fabric has excellent tensile strength, measured in denier. The coating used for this vinyl often has fire retardant additives, anti-fungicides, and UV stabilizers. This fabric is useful for both permanent and temporary projects. It can be folded, so it's great for retractable and portables.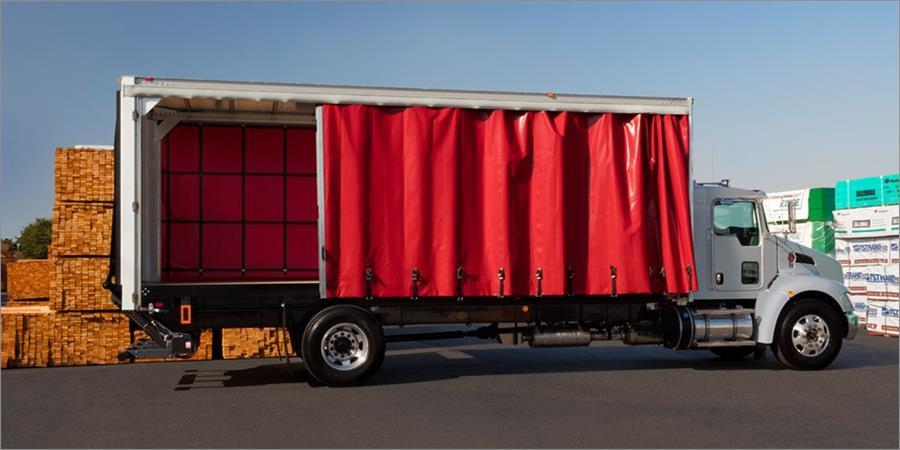 It's often recommended to dry clean PVC polyester, but it can be washed with cool or warm water and a mild cleaning agent. Do not machine wash PVC polyester. Use a spray bottle or non-abrasive tool like a sponge or cloth to apply the cleaning solution. If this isn't enough to clean the fabric, you can gently clean it with a soft-hair brush. Allow the cleaning solution to remain on the fabric for a few minutes, then wipe it dry with a dry cloth or sponge. Avoid using strong cleaning solvents like acetone, ethers, gasoline, kerosene, and benzene. Strong oxidants and strongly acidic products should also be avoided.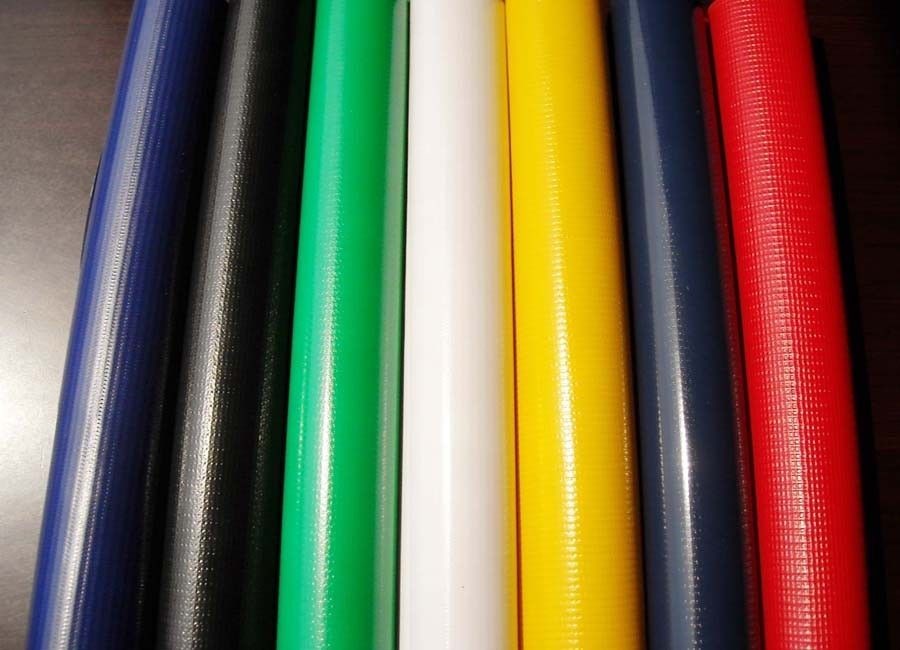 Make sure the fabric is completely dry before storing. Try to keep it in a dry place with temperatures between 10 and 30 degrees Celsius. Colder temperatures can stiffen the materials, leading to wrinkling and possibly breaking. Higher temperatures can make the material sticky, and possibly cause the coating to come off. Rolling is better than folding and bending when putting into storage. Indoor or weather-proof outdoor areas are recommended.
This fabric should not be ironed as the heat could cause the coating to melt. Instead, try pressing the seam with your fingers. It may help to use a Teflon presser foot to avoid the fabric from sticking. You can also use matte tape on the bottom of your normal presser foot. The poly-vinyl coating prevents the fabric from fraying, so you don't have to finish the edges.